A direct neurological approach that attracts the "tough cases".
Serving St.Catharines-Grimsby-Welland-Fonthill-Fort Erie
Port Colbourne-Niagara Falls-Hamilton
What does Dog Bowen Therapy mean exactly?
Dog - Dogs are my thing! This if my field of expertise.
Bowen - Bowen is a technique. Created by a brilliant body worker by the name of Tom Bowen. Tom Bowen designed this therapy to work directly with the central nervous system, creating deep neurological changes within the body.
Let me add that Bowen affects every cell and every system in the body. This is no ordinary therapy!
Therapy - Restoring movement and function to the body.
Unlike typical physiotherapy, Dog Bowen Therapy uses a much more passive, non-manipulative approach (no balancing on balls, no weaving in and out of poles, no joint manipulation) to create a positive change.
Dog Bowen Therapy is an optimal therapy for senior dogs
and for all dogs dealing with either an acute or chronic mobility issue.
Highly approved and recommended by Dr.Karen Becker, Integrative Veterinarian. The worlds most followed Veterinarian...
Debi is the founder of Response5. An online course designed for Families such as yourself to learn and apply this neurological technique to your own dog : www.response5.com
Debi also offers a full Practitioner course.If you would like to become an Animal Bowen Therapy Practitioner please visit the Canine Bowen Institute today.
Spinal cord injury resolved.
Judy and Dexter share their story..
A life saved.Listen to her story and hear the results of Dog Bowen Therapy.
Paralyzed to walking.
An amazing recovery!
Veterinarian recommended.
Stella the Pit Bull improves greatly!
Knee injury resolved.
Surgery is cancelled!
Declined mobility after a round of Vaccines.
She's steady, stronger, running, and happy now!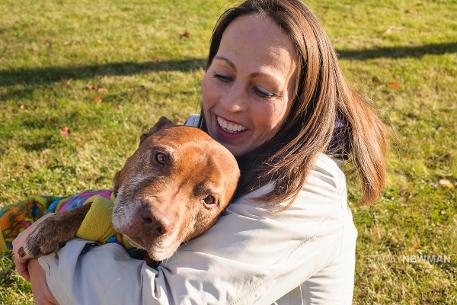 My 12 year old American Staffordshire Terrier was diagnosed with Degenerative Myelopathy (similar to ALS in humans). there is no cure for it and all you can do is manage the paralysis until it's time for them to go.

After the third session I noticed he was regaining muscle in his hind legs and he wasn't quite as wobbly anymore!
He was no longer falling over when he peed and he's even back to running and playing!
Thank you Debi for everything you do for Bennie.
~ Wanda McDougall
For over a decade, Dog Bowen Therapy has provided highly proven results with the following conditions:
Arthritis




Degenerative Myelopathy

Hip Dysplasia
Elbow Dysplasia
Knee (CCL) Injury
Post Surgery recovery
Digestive disorders
Spinal injury
Spine Misalignment
Spondylosis
Roached Back
IVDD

Joint stiffness



Shoulder injury
Stroke Recovery
Foot Knuckling
Muscle Spasms
Wobblers
Paralysis
Laryngeal Paralysis
Acute and long standing mobility recovery
Increase of overall energy
Our In-depth Case Study for dogs with
Degenerative Myelopathy showed incredible results!
Please watch and share the below two videos.
Learn this easy to apply neurological technique to help your dog in your own home...currently supporting students in 32 countries!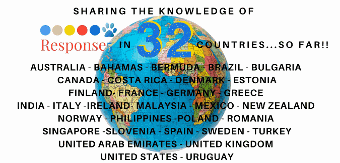 LET'S GET YOUR DOG BACK TO LIVING THE GOOD LIFE!
CALL OR EMAIL DEBI TODAY!
905 327-0909
famelosd@hotmail.com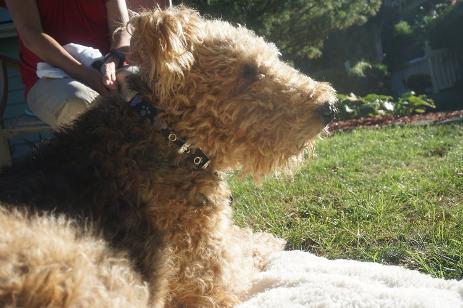 Hi Debi,
Just letting you know Tucker is doing a lot better.He spent an hour outside this morning and hasn't needed a muscle relaxant.No panting and he is now sleeping soundly. It usually takes until the next day to see an improvement but with your miracle hands it always appears.
Thanks again;Carole, Bruce and especially Tucker